1
95 Successful and Flavorful Years of Processing "The World's Finest Spices and Extracts"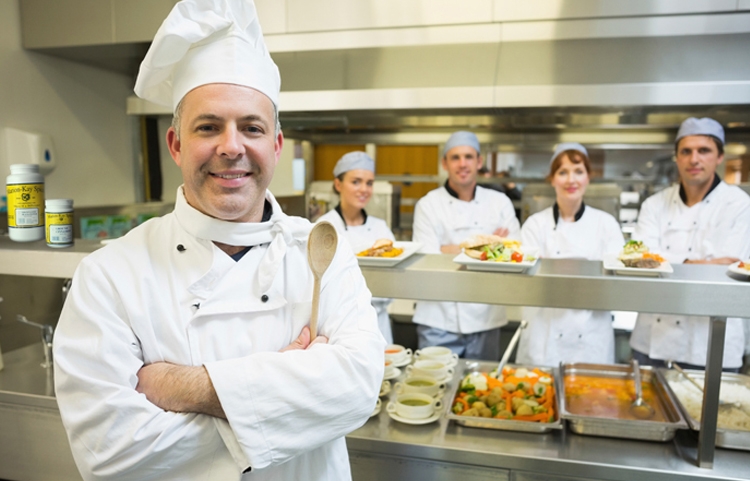 Restaurant and Food Service
Marion-Kay Spices takes pride in the personal and custom service provided to our restaurant customers. We ship to every major city in the US and countries outside the United States. Our spices can be found in nationally acclaimed restaurants and used by award-winning and celebrity chef's throughout North America. We have more than 300 items available to restaurants.
We start with the highest quality of raw materials. We don't use fillers or additives. For example, our outstanding garlic is 100% garlic, it's not a combination of garlic and its bits and pieces. We don't use any spices that are second grade or less. We only use and provide the highest quality of spices available.
Every restaurant should be using our award winning "sneeze-less" Black Pepper . . . simply stated, it's second to none. We import the bold Tellicherry pepper berry off the Malabar Coast of India. We use our custom built pepper grinding machine to remove all foreign matter and dust, making our 'sneeze-less' Black Pepper the best ever made. We offer the following sizes of pepper: whole peppercorns, ¼ cracked, café, #2, and granulated, and fine grind.
Marion-Kay Spices is nationally and internationally known for our award winning Pure Vanilla Extract and the Marion-Kay Chicken Seasoning 99-X. The Marion-Kay Chili Powder, Chef's Secret Seasoning, and J.R. Mad's Madgic Fish Breading are just a few of our most popular signature items.
PRIVATE LABEL: Our company specializes in private labeling. We can create, blend, manufacture, fill, label, and box your product. Please call us today to help you develop or custom make your spice blend. Call us today at (812) 358-3000
CUSTOM BLEND: We are leaders in our industry with our custom blending techniques. If you or your business has special needs in duplicating or creating a special blend, let our highly experienced staff assist you in creating the best formula designed to your profile needs. Call us today at (812) 358-3000
DISTRIBUTOR PROGRAM: We have a great distributor program. There are several distributors throughout the country that carry and distribute the Marion-Kay Spice line. Call us today at (812) 358-3000 and download our Chef's List Spreadsheet (right-click -> Save Link/Target As) for more information.