1
95 Successful and Flavorful Years of Processing "The World's Finest Spices and Extracts"

Marion-Kay Spices is a family owned, managed, and operated company since 1922.
Originally started in Springfield, Missouri before moving to St. Louis, Marion-Kay Spices has called Brownstown, Indiana, home since 1949. Marion-Kay imports spices from nearly every region of the world. We blend, grind, mix, bottle, and ship directly from our factory to your location.
We take pride in our high quality of spices, our commitment to consistency, and our dedication to customer service.
Once you see, smell, and taste our spices, you will discover, There IS A Difference!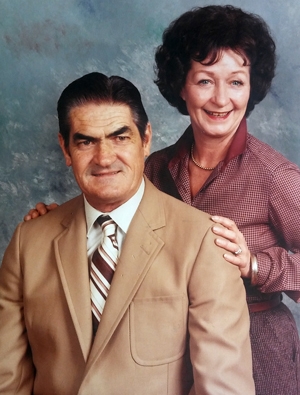 James R. Reid (Jim) and Madelyn K. (Summers) Reid, bought Marion-Kay Spices in 1986 from Minnette Summers. Madelyn was the daughter of the founder, M. K. Summers. Jim and Madelyn moved their family from Illinois in 1954 to Brownstown, and Jim was the General Manager of Marion Kay.
Jim had a flair for creating new blends of spices and was MK's Master Blender, custom blending for many restaurants. He passed his talent onto his sons. As owners, Jim and Madelyn introduced a new line of spices, the J.R. Mad's line.
They had six children, three of which own Marion Kay Spices today, John S. Reid, Pamela K. (Reid) Warren, and M. Kordell Reid.