1
94 Successful and Flavorful Years of Processing "The World's Finest Spices and Extracts"
Thank you for being part of the Marion-Kay Spices Distributor Program
Below you will find links to items that will help you in being a Marian-Kay distributor. Just click on the link to download the selection.
High Density Plastic Container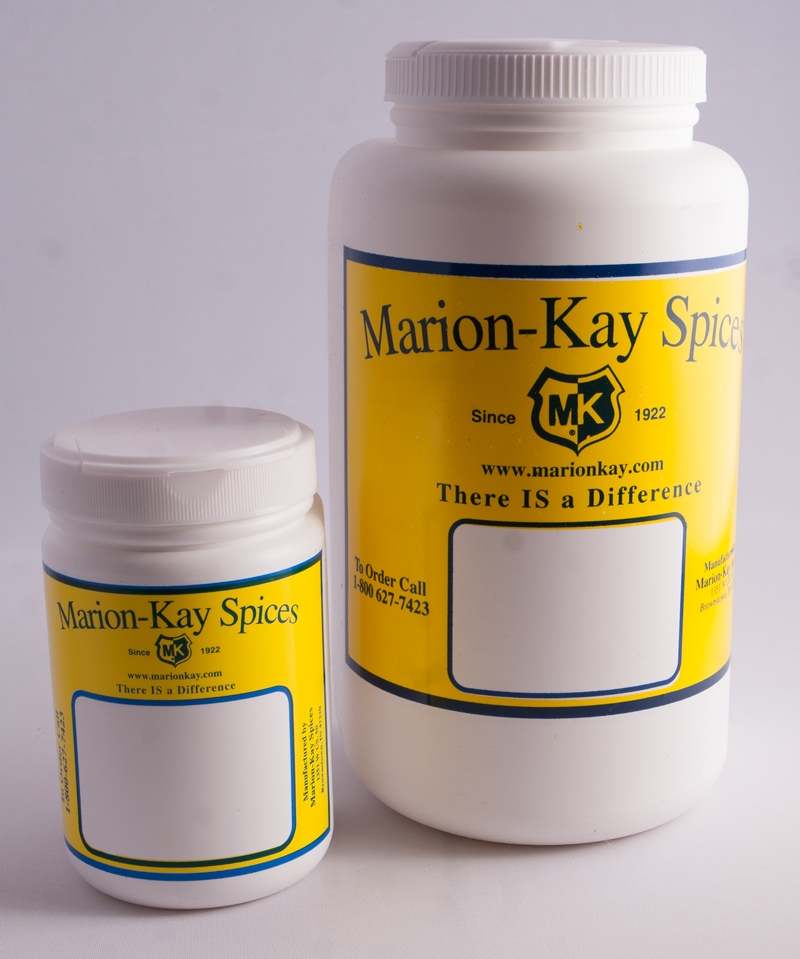 Marion-Kay Spices uses White HDPE (high density plastic container) for light and heat resistance to protect from the sometimes hot and humid environment conditions of busy kitchens. These containers preserve the quality of spices and light sensitive herbs and paprika type products. MK products last longer and keep their original robust flavors longer so your food will taste better until you re-order from the "World's Finest Spices." These unique designed jars have a round front and a flat back for easy storage on your kitchen shelf. They are a private mold exclusively for MK.
Specifications:
LARGE JAR 5 QUART (160 OZ.) 110 MM SLOTTED CAP
SMALL JAR 1 QUART (32 OZ.) 89 MM SLOTTED CAP
Marion-Kay Spices…. There really is a difference.